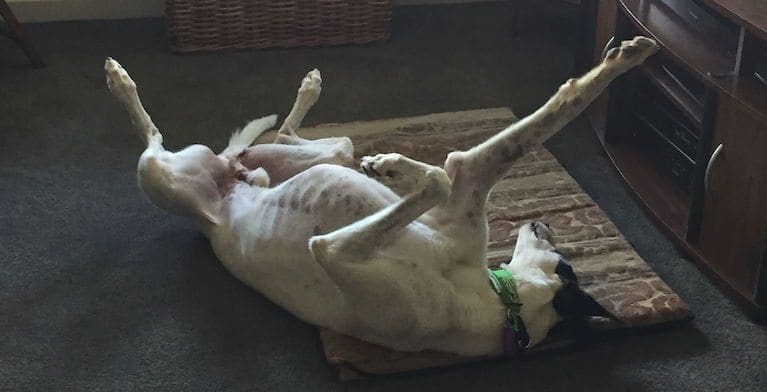 KERANG local Sue Jordan is thrilled she had a change of heart and decided to adopt another dog with her husband, Steve.
The retired husband and wife have recently welcomed 'Racer' the greyhound to their family after attending the Greyhound Adoption Program (GAP) day at Bendigo on February 25.
Known on the track as 'Don's Racer', a winner of six races, Racer was one of thirty-four greyhounds which found a forever homes on the adoption day attended by 170 people.
Jordan, a self-confessed dog lover, said it was Read full article
Source:: https://australianracinggreyhound.com/australian-greyhound-racing/animal-welfare-australian-greyhound-racing/retired-greyhound-races-into-the-hearts-of-his-forever-home/92593/