By grvnews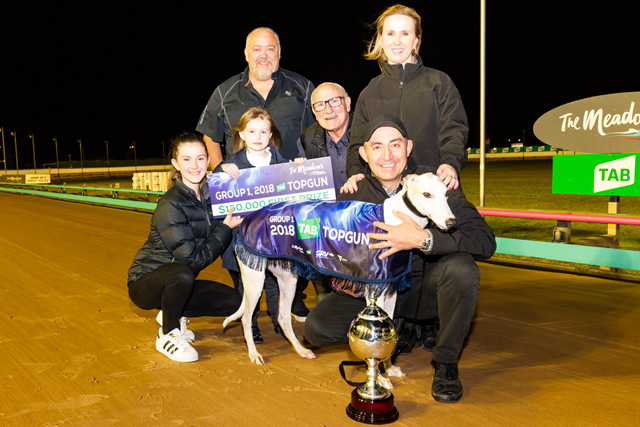 Prodigious talent Poke The Bear has long promised to claim a Group 1 trophy and he delivered in spades on one of Australian greyhound racing's greatest stages when careering away with the star-studded TAB Topgun (525m) at The Meadows on Saturday night.
In a sensational display, Poke The Bear trounced the best sprinters in the land to claim the Topgun's $150,000 winner's purse, emulating his superstar sire Fernando Bale, which won the invitational feature in 2015.
It was Seona Thompson's second Group victory in as many nights, with Aston Kimetto storming home to win the Geelong Gold Cup on Friday.
Poke The Bear Read full article
Source:: http://www.grv.org.au/news/2018/10/27/poke-the-bears-topgun-romp/