Warragul Race 7 Box 7 Absolute Breeze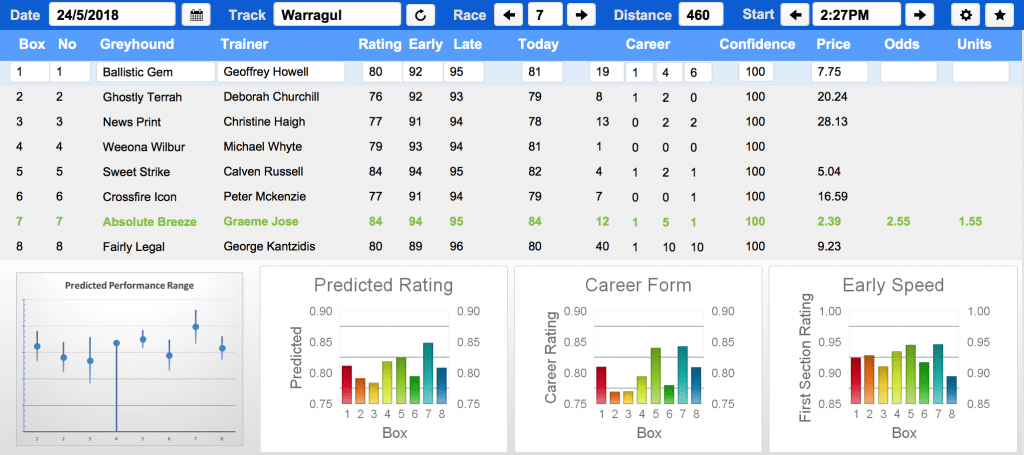 Absolute Breeze has only won one from 12 but looks ideally boxed to lead and only has to beat Sweet Strike to win this Warragul Tier 3 grade 7 race. When we first did the ratings only $2.55 was available but since then we can get $2.80 about our tip.
Sportsbet are betting us $2.80 to get on Absolute Breeze which will increase our bet from 1.55 units to 3.37 units.