By grvnews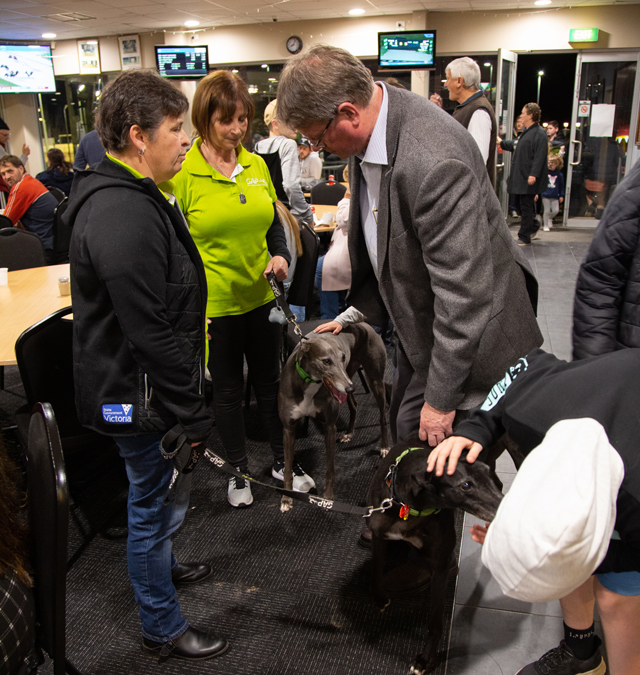 Shepparton Greyhound Racing Club hosted its third annual Blue Ribbon Cup on Monday in support of the Blue Ribbon Foundation, which perpetuates the memory of members of the Victoria Police who have died in the line of duty.
A strong crowd of over 500 people were in attendance – including members of the police force, Blue Ribbon committee members and GRV CEO Alan Clayton – with more than $3,000 raised for the cause.
Shepparton GRC Manager Carl McGrath said the club was proud to be involved with the Blue Ribbon Foundation.
"We are very proud to be able to help out and raise Read full article
Source:: https://www.grv.org.au/news/2019/10/02/blue-ribbon-cup-success/