Traralgon Race 3 Box 1 What's Up Skip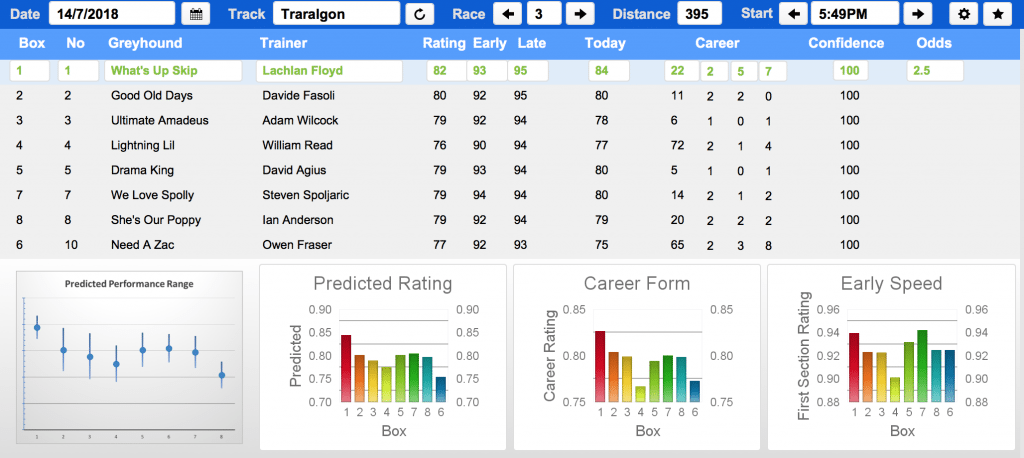 What's Up Skip has only won two races from 20 starts but both wins came from box two and the dog has only been unplaced once from seven starts this track and distance. Finds itself with a very weak race and the rails draw and should be good enough to beat these and make it win number three.
Ladbrokes are $2.45 while the green place is $2.50 currently.