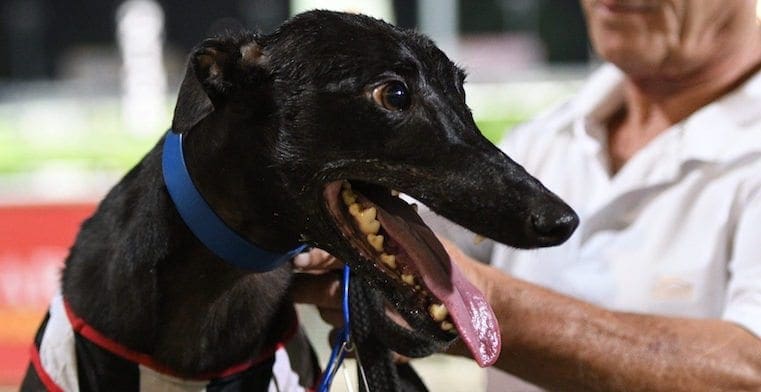 QUEENSLAND star Cyndie's Magic (Magic Sprite x Regal Silver Mar '13) has been retired after a career spanning 152 starts.
Trainer Bill Elson and owner Cynthia Elson decided to pull the pin on her racing career after she recorded another trademark come-from-behind win at Ipswich on Thursday night.
The victory was the 45th time she has saluted the judge in the top spot, having also run 41 seconds and 26 thirds.
"It's bittersweet," Cynthia Elson said.
"She is due to come on season soon. We were actually going to retire her and Read full article
Source:: https://australianracinggreyhound.com/australian-greyhound-racing/queensland-greyhound-racing/queen-of-albion-park-retired-after-45th-career-win/92610/