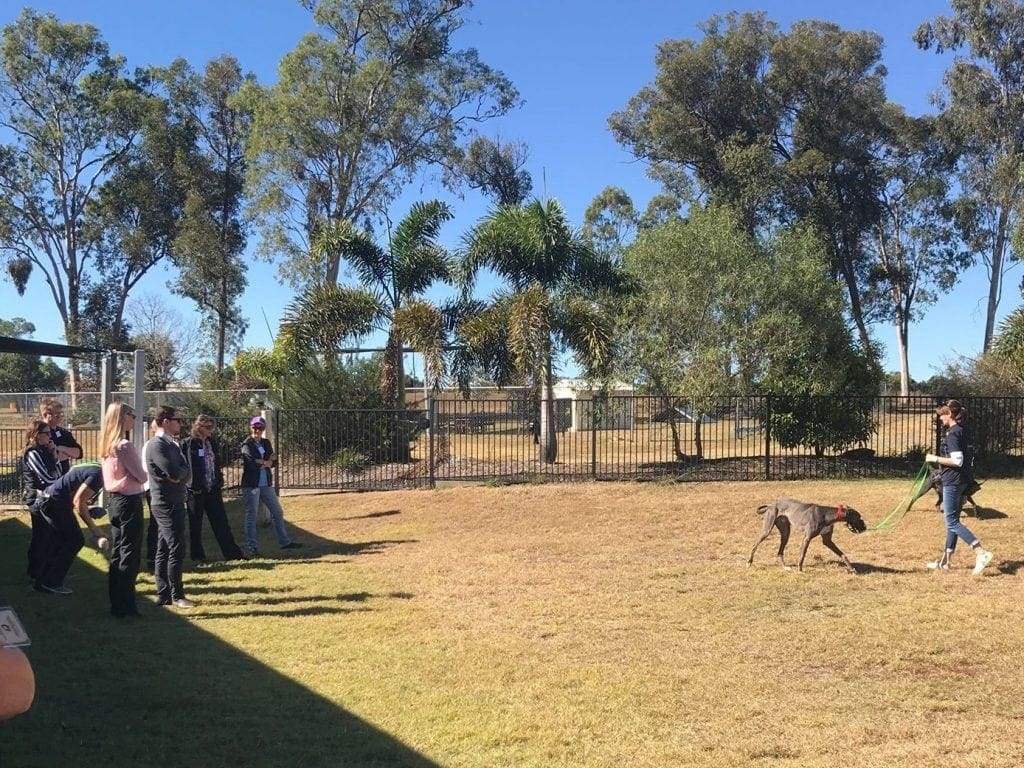 The Greyhound Adoption Program (GAP) welcomed members of the greyhound racing community to the GAP facility in Churchable during the inaugural GAP Industry Engagement Day.
Queensland Racing Integrity Commission (QRIC) officials invited guests from RSPCA, UQ's Veterinary school at Gatton, and the BrisGreys and Capalaba Greyhound Racing clubs and showed them around the facility.
Among the day's activities was a demonstration of how a retired greyhound is assessed for graduation to become a GAP green collar dog, ready for adoption.
QRIC Deputy Commissioner Mark Ainsworth, said the engagement day was a demonstration of the professionalism and science that drives the GAP program.
"I was Read full article
Source:: https://australianracinggreyhound.com/australian-greyhound-racing/queensland-greyhound-racing/qric-claim-inaugural-gap-industry-engagement-day-a-success/93163/