Angle Park Race 6 Box 1 Victor Dora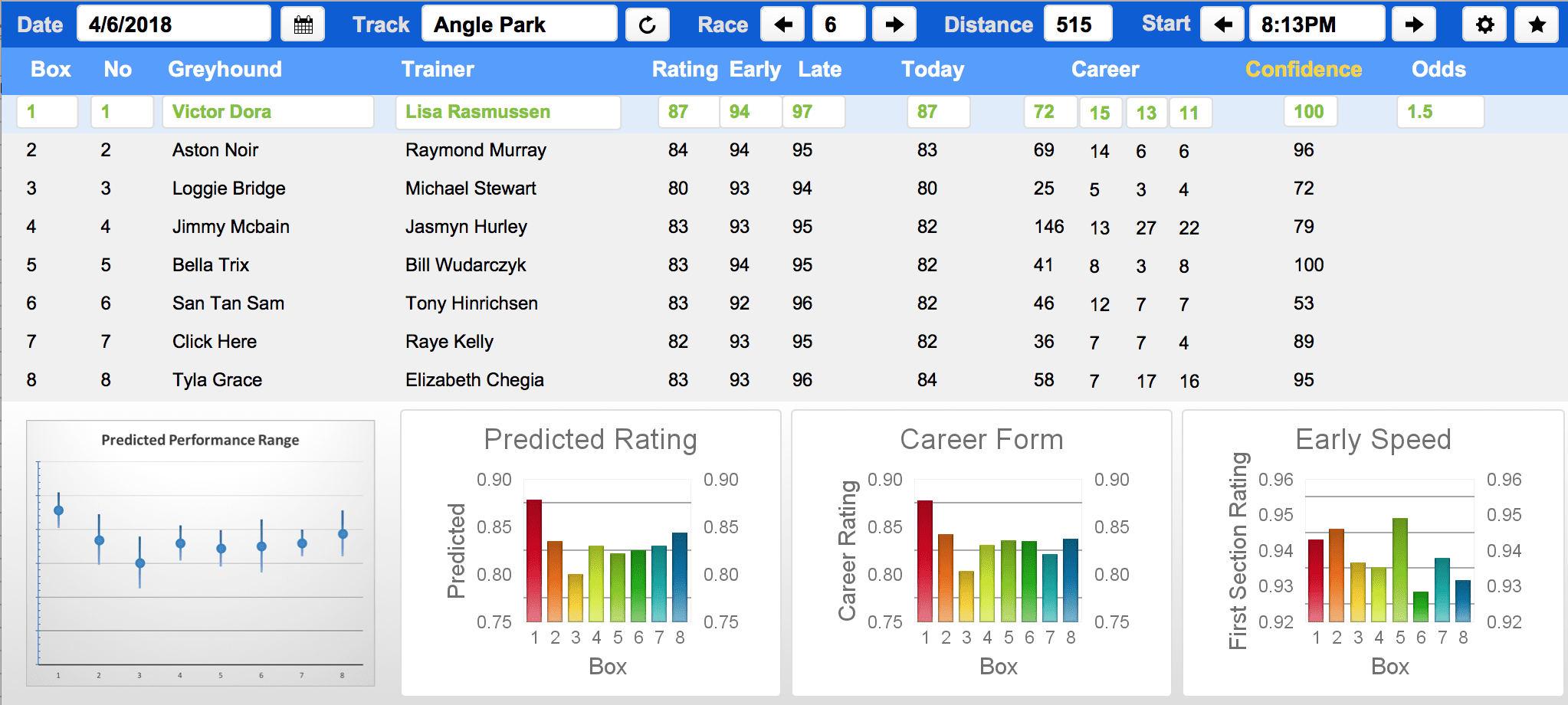 Victor Dora isn't getting any younger lining up for start 73 here tonight at Angle Park, but he created a big impression last week winning at his SA debut in 29.83 at his first look at the track. Will only be improved further and juts wins regardless of price.
Sportsbet are betting $1.45 top odds on offer currently and we don't predict much of a drift.