Quite a few meetings on around the country today and the new "secret" greyhound ratings service has found 27 betting opportunities among the racing on offer …. but we're only allowed to send out two for free publicly.
Gawler Race 4 No. 7 Stunny Jiggy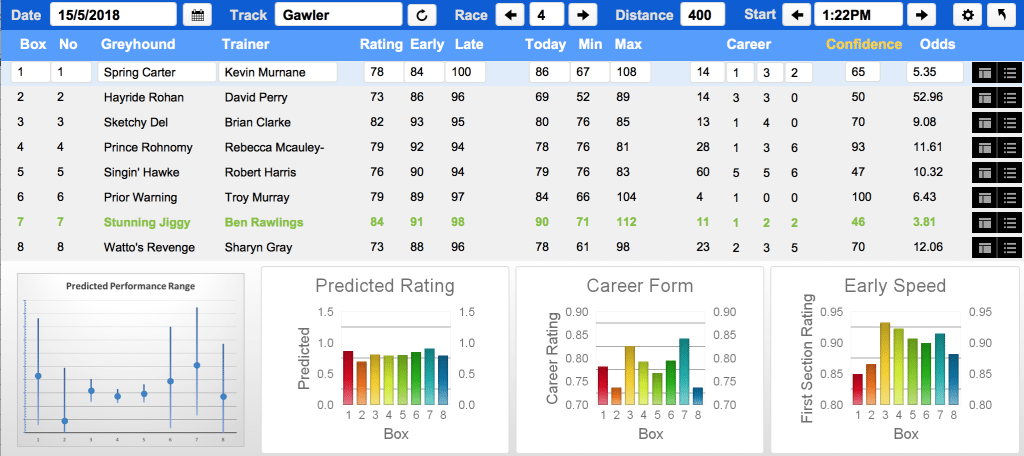 Stunny Jiggy has only won one from 11 starts but is an 84 rating greyhound up against mid to high 70-raters. Has just enough early pace to be there about mid race and should prove too good for trainer Ben Rawlings.
<a target="_blank" rel="nofollow" Read full article
Source:: https://australianracinggreyhound.com/australian-greyhound-racing/greyhound-betting-australian-greyhound-racing/greyhound-racing-tips/best-greyhound-bets-for-tuesday-15th-may-2018/93024/